When it comes to establishing a robust online presence, it is important to choose a dedicated server hosting service. Your website's performance, security, and scalability all depend on this choice. In this article, we will explore dedicated servers and how to buy a cheap dedicated server.
What is a dedicated server?
A dedicated server is a type of computer in which an entire server is dedicated to one individual or organization. Unlike shared hosting, where multiple users share the same resource server, clients have full control and access to all resource server specialists. Specifically, customers have full control over the processing power, memory, storage and information bandwidth of the dedicated server.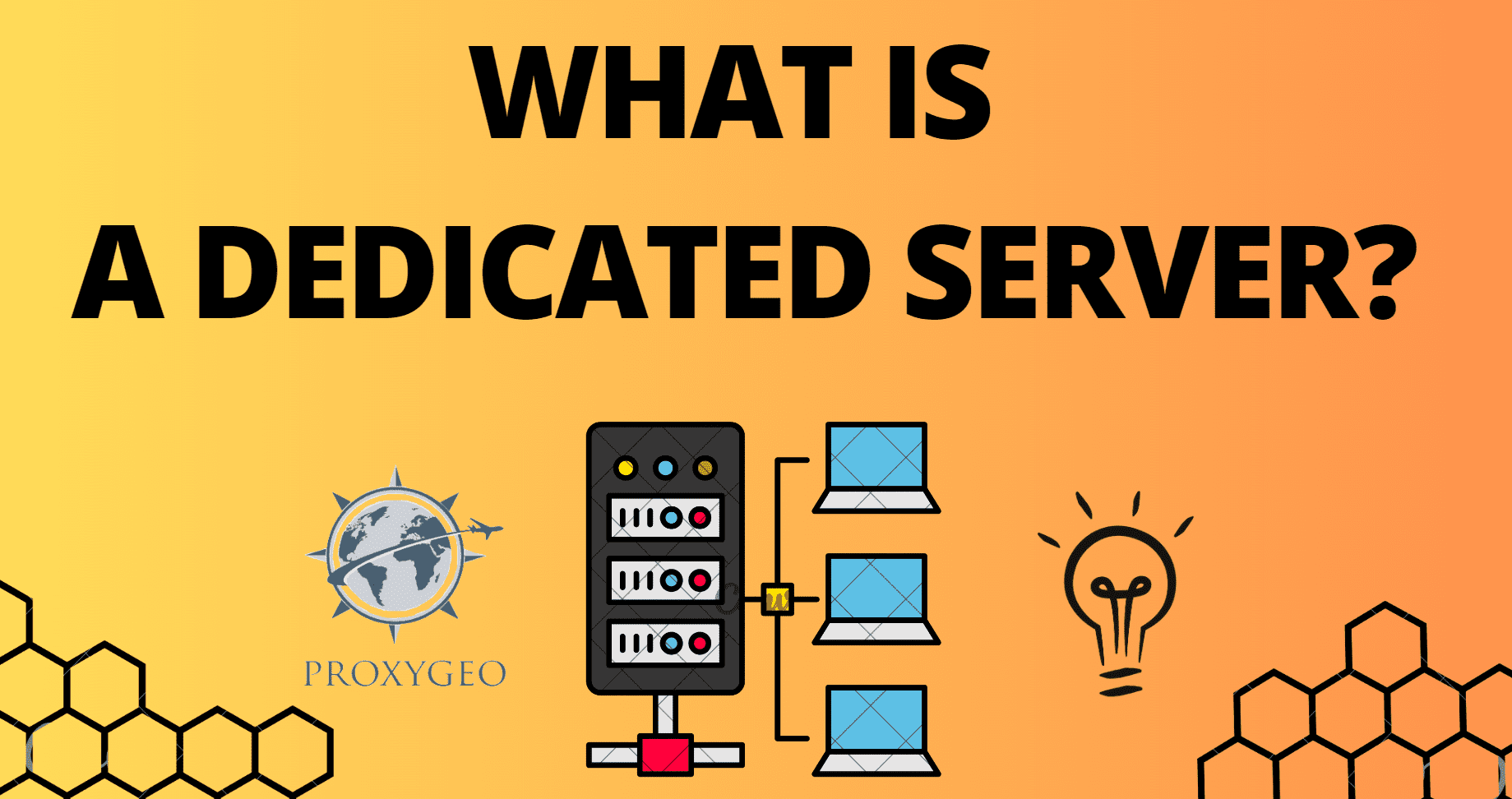 When individuals or businesses want to run resource-intensive applications, host large numbers of websites, etc., dedicated server is the best choice. Dedicated servers are especially suitable for companies that require complete control of their server environment and need to handle large amounts of traffic or complex calculations.
Benefits of using dedicated servers
Using a dedicated server helps bring great experience speed. Specifically, you can use all resources from the server at your discretion. Dedicated server allows your website or application to handle large amounts of traffic with ease. Faster load times and minimal downtime provide a seamless user experience. In an age where speed is a deciding factor, a dedicated server can give your SEO efforts a significant boost.
Dedicated servers also offer another important advantage: security. As mentioned in the previous section, customers using dedicated servers do not have to share the server with others. This helps secure important data such as customer data or financial transactions. You can have strict data security according to your specific requirements. So you can reduce the risk of data leaks due to unauthorized access from others.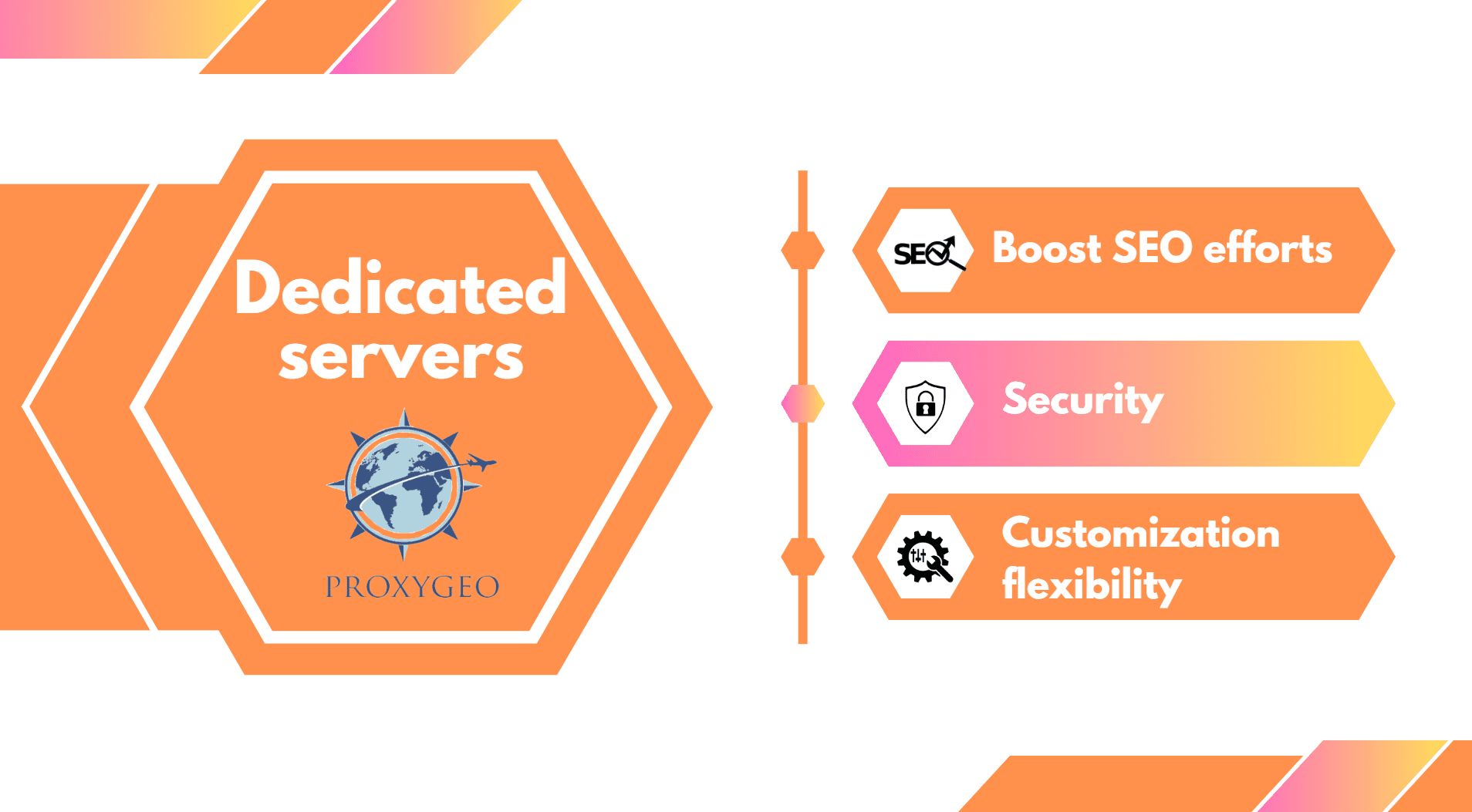 Another benefit of using a dedicated server is customization flexibility. Dedicated server allows you to customize server configuration, operating system, software and other aspects to meet your business requirements. This adaptability of using a dedicated server is suitable for hosting resource-intensive applications, custom software or databases.
In short, using a dedicated server gives businesses outstanding performance. This is suitable for many online activities such as running a high-traffic e-commerce platform, a resource-intensive application, etc. Investing in a dedicated server is a strategic move that supports your business growth in the digital sector. Then, come to the next part to explore the factors that you need to consider to choose the best dedicated server hosting service.
Factors to consider when choosing a dedicated server hosting service
To make the right choice among the range of options available on the market, you need to understand the key factors to consider before making a decision.
First, you need to clearly identify your specific business needs. You need to consider the traffic your website receives on a daily basis or the applications you plan to run with the server. Then, you can choose the hardware specifications that suit your needs.
Next, for suppliers, you need to consider the following factors:
Hosting provider's reputation and reliability: A reliable server allows users to access your website around the clock. This is important for customer convenience and increased traffic. From there, increased customer satisfaction leads to better business results. You can read customer reviews and the information provided so that you can evaluate the performance and reputation of the hosting provider.
Another important aspect to consider is scalability. Your storage needs will increase as your business grows. You need to evaluate the vendor's ability to upgrade CPU, RAM, and storage in case your business needs it.
Next, you should ask your hosting provider about its security measures against potential cyber threats.
Another extremely important factor is price and payment method. You determine the budget you can spend and find suitable offers. Cheap dedicated server is good. However, you should prioritize reasonable price with quality rather than just choosing the cheapest solution. Overall, you need to consider the features, performance, and support included in the plan to determine its overall value.
Last and not least, the customer support service of the company providing the dedicated server needs to be good. A professional and responsive customer support team is extremely important during technical issues or emergencies. Multiple communication channels and a knowledgeable support team are characteristics of an excellent hosting provider.
Where to buy cheap dedicated server?
Proxygeo.com is the best site for you to buy a cheap dedicated server. Proxygeo.com is one of the most recommended dedicated server providers in the online business community. Many customers are growing their business using Proxygeo.com's dedicated server. At Proxygeo.com, we present storage, memory and bandwidth of dedicated servers at cheap prices. You can consider the best choice for your needs. Also, you can choose a suitable dedicated server from various locations such as Seattle, New York, Atlanta, etc. As you grow your business and want a more powerful dedicated server, there are always larger packages available. Moreover, diverse payment methods and simple payment steps allow you to make quick purchases.
During the process of using a dedicated server, if you need support, our team of experts is always ready to help you. You can contact us through many channels such as fanpage or email. We understand that customer satisfaction is a top priority and always spend time improving the quality of support services.
Do not hesitate to contact Proxygeo.com today to buy a cheap dedicated server that suits your business needs. Then, you can boost your online business success as you want.