Is the ultimate purpose of using your proxies to make money? If you are looking to profit from web surfing and SEO optimization then you are in the right place. Then our rotating proxies are exactly what you need. Certainly, there are several places where you can buy proxies. However, it is so hard to look for a provider that values client retention and offers a good understanding about types of proxies. Currently, there are 2 types of proxies that you may know: Static proxies and Rotating proxies. While static proxies are commonly suitable for individuals that need consistency then we will let you know about rotating proxies in detail and how they work with your business.
What is Rotating Proxies?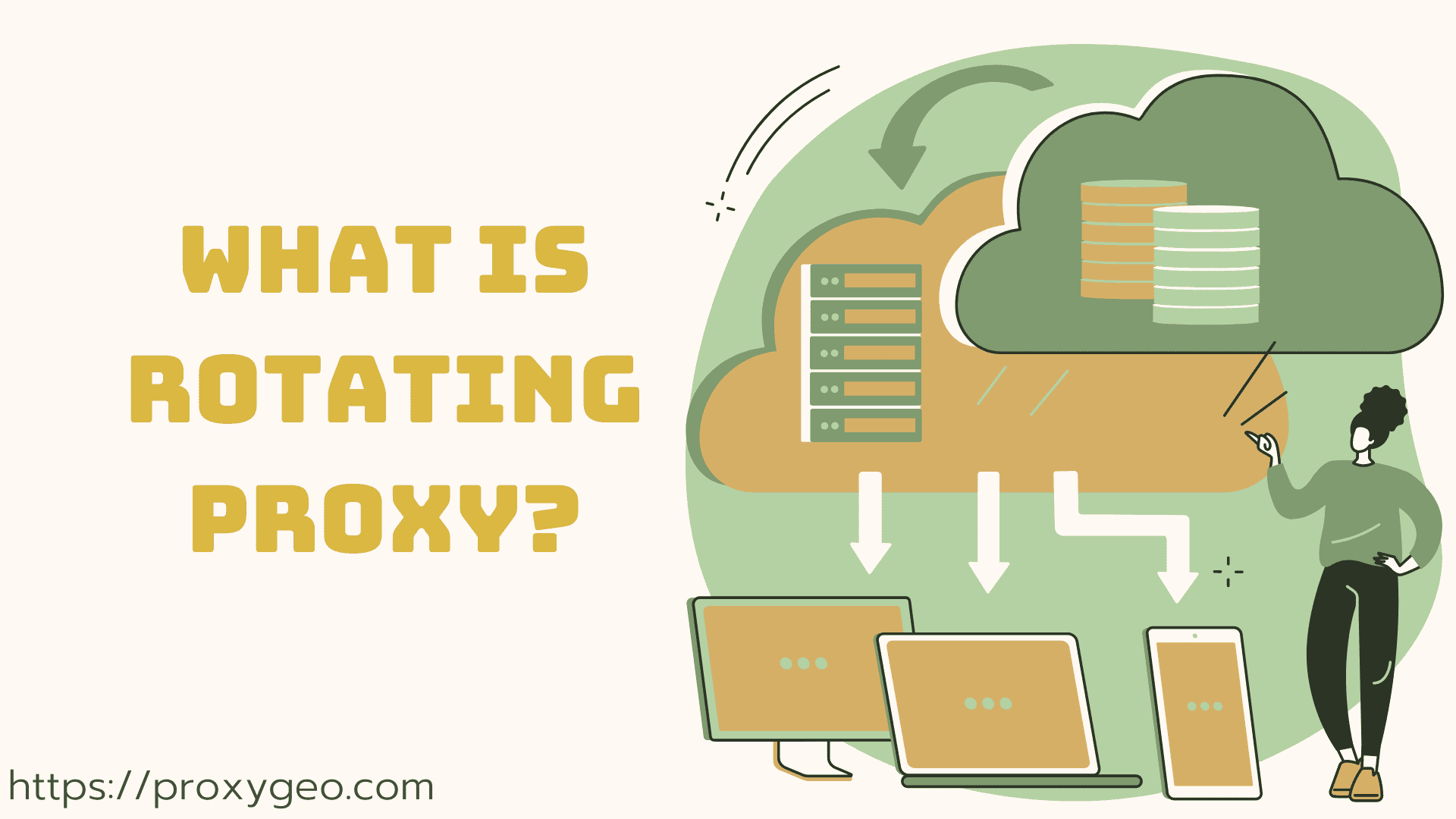 Looks like Rotating proxies may seem new to you but it is actually helpful for any online user who wants to keep their IP fresh and successfully access the webpage. In other words, rotating proxies are a great solution to avoid ban for max attempt accessing a site too many times on the same IP. A server of Rotating proxies is a third party that connects between the client requesting the site and that site's server. Accordingly, you will receive a lot of different IP addresses simultaneously as well as thousands of connections to a specific website. Besides, rotational proxies provide guarantees of anonymity and make it easier to defeat restrictions than other types of proxies, especially datacenter proxies. To put it simply, every time you request to access a specific site, the proxy server will automatically switch to a new IP address and protect your IP address.
What is the difference between Rotating Proxy and Static Proxy?
In general, every connection request from proxies represents a unique code that is an IP address. ISPs are generally able to know your device and track your general location through their servers. On the market, there are two types that are widely known: Rotating proxies and Static proxies. In this article, we will analyze for you which one best suits your needs. 
Rotational proxies is a pool of a number of different IPs that will change continuously after a specified time. Upon requesting for Rotating Proxies, your IP address will link to a load balancer server delivering multiple IPs that might be best for your purpose. This means that when you make a request through a Rotating Proxy, the server will automatically change the IP every 10 minutes or 20 minutes depending on your needs. Generally, rotating proxies are suitable for users who need a large number of IPs for enhanced security.
Static proxies are also known as dedicated IPs or private proxy that you will be provided with a txt file by the proxy providers. Proxy providers give you private IPs and no one else has access to those IPs. Thanks to the specificity of this type of proxy, it is suitable for a number of purposes such as: creating a social account, accessing a specific service or clients' own needs. However, that privacy also brings more downsides such as: detectability or being blocked if using one IP address to access the specific site multiple times, inability to create bulk accounts on social media, etc. Then, for Block Risk, Rotating Proxies are harder to be detectable and more secure than private proxies.
Proxies are also divided into datacenter proxies and residential proxies based on origin. You will be highly detected when using the datacenter proxy to scrape data on a particular website. On the other hand, residential proxies come from residential networks as real users, keeping your IP fresh all the time. 
Overall, If your job requires persistence and doesn't need to change IPs constantly, then you choose Static proxies. However, you will need to have a large number of fixed IPs as the workload increases or the business scales. Accordingly, it might require a higher upfront investment to own a large number of fixed IPs. Then requesting a group of the large number of IPs from Rotating proxies is a much more cost-effective solution than other types. While it saves you a lot of money, it also gives you quality and enhanced security. Let's take a look at the final section to make an appropriate decision. 
Why is Rotating Proxy the best?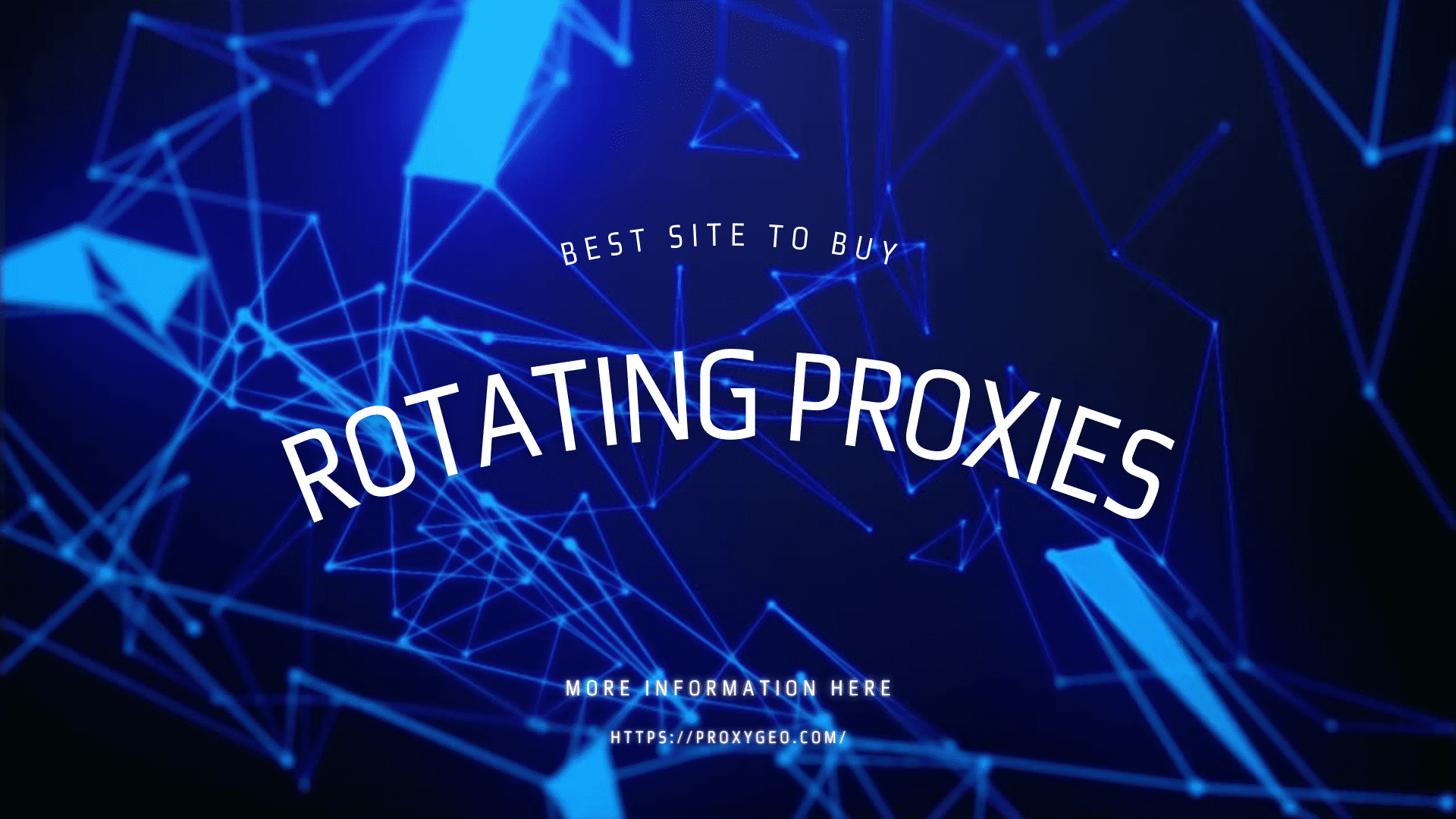 Get a large number of IPs from Rotating proxies 
Rotating proxies are the connection between you and your target sites. Rotating proxies makes the difference from other types for the large number of IPs received. As an online researcher, you need to scroll through different sites for the day. Let's say you buy 10 proxies then you will get 1000 IPs like buying 1 get 100. That means you will be able to appear as 1000 identities to scrape large amounts of data from multiple sites.  Without proxies, Google will usually show you have visited a particular site more than once. If this is detected by that site's server or website owner then you might be blocked due to suspicious activity. Especially, you can see this most clearly on social media platforms.
Keep your IP fresh and safe with Rotating proxies
Make sure you have used your IP to access the target sites at least once. Then your IP address doesn't seem like the ideal address for your work anymore. It acts as a static proxy that might be blocked at any time. So rotating proxies are generally recommended for any large-scale job because of its periodic variation. By using rotating proxies or non-permanent IPs, it is unlikely that your real IP will be detected or marked as spam. In particular, proxygeo values your security so our rotating proxies come from residential networks or real IPs from users so you can successfully access sites without bans or solving captcha.  
Stay abreast of market fluctuations
The increasing demand for shopping leads to the fierce competition of the commodity market and the continuous advancement of technology. With consumer psychology, the price reference from websites is also so popular, especially ones from big countries. Hot trend items are often very cheap when purchased in developed countries. On that basis, rotating proxies gives you access to the website's server and get all the information shown on the site. At that point, you have access to the site and make an order for your favorite items. When it comes to business scale, the rotation of proxies helps source information from thousands of rival sites and quickly adjusts prices to best suit user needs. This is of course especially convenient for products with free shipping and no customs procedures required. Last but not least, different IPs help you bypass any geographical limits and stay abreast of market fluctuations.
Ultimately, with the rotation of this proxy type, then it provides users with high security and is highly suitable for web SEO to the top and market research on a certain scale. Also, it gives you multiple access to a huge number of social accounts and promotes your brand in an effective way. Join us TODAY to maximize your online effort!
Thank you for following the post. We appreciate your time and wish you to have a great experience with proxygeo.
For more information, kindly contact us at proxygeo.com.